The Beach House – St. Thomas
The Beach House is unique and incomparable to other St Thomas villa rentals because of one major amenity — your very own private beach just a walk down the steps. Your very private villa and a one-of-a-kind secluded location. There are very few homes in all of the Virgins that can make the claim of privacy and seclusion with its own beach.
The Beach House is truly a secluded gem in paradise.
 A little bit about The Beach House…
Our Greatest Advantage is Our Private Secluded Beach
The Beach House villa's location offers access from your front yard to our private beach and one of the most beautiful St Thomas snorkeling reefs. Rocks and reef surround each side of the beach ensuring your privacy, while also presenting a great "rock scramble" hike if you enjoy adventurous exercise.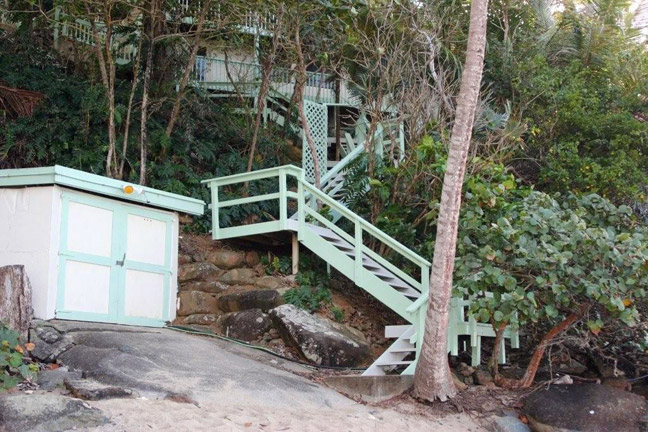 You will find beautiful healthy coral and a large varied fish and crustacean population. Enjoy the incredible snorkeling and diving, especially in the summer months. The 30 – 40' deep reef is a nice little shore dive and the sandy entrance allows you ease of access to put on your fins or your tanks and just walk right in. The underwater photographs on our webpage were recently taken by one of our very happy guests.